Wet Crawl Space
Basements and crawl spaces in Minnesota are put through a lot. There's the driving spring rains, high-humidity summers, the winter deep-freeze, and a deluge of melting snow afterward. If your crawl space is exposed, chances are you have some water intrusion at one point of the year or another.
Wet crawl spaces in Minneapolis-St. Paul homes are not to be ignored. You may not notice problems right away, but by the time you do notice a musty smell, insect pests, or mold spots on wooden support beams, it will be a costly repair job. Thankfully, you can get ahead of wet crawl space issues in your Minneapolis-St. Paul home by calling the experts at SafeBasements™. Whether it's installing a basement dehumidifier or fully encapsulating your crawl space, our seasoned professionals help keep your home healthy and safe.
SafeBasements Solutions:
New Sump Pump
Drain Tile
Install Dehumidifier
Encapsulation
SafeBasements Engineered Products
SafeBasement™ Sump Pump
A sump pump is a must-have for any home with a basement in a humid climate like we have here in Minneapolis-St. Paul. A sump pump is a small mechanical pump installed in a pit in your basement. Water collects in the pit, and the pump sends it out of your basement and away from the foundation of your home. Our sump pumps are energy efficient, professionally installed with a seal that keeps soil gasses out of the basement, and feature a clear lid so you can easily check for debris or other issues.
SafeBasements™ Interior Drain Tile System
Designed to work alongside the sump pump, our interior drain tile systems offer Minneapolis-St. Paul homeowners complete moisture protection. Drain tiles installed in the interior perimeter of your basement collect water and send it to the sump pit, while our patented SafeEdge™ design seals the edge of the tile system so no radon or other soil gasses seep into your basement. In addition to protecting your home while you live there, our warranty is also fully transferable to help with the resale of your property.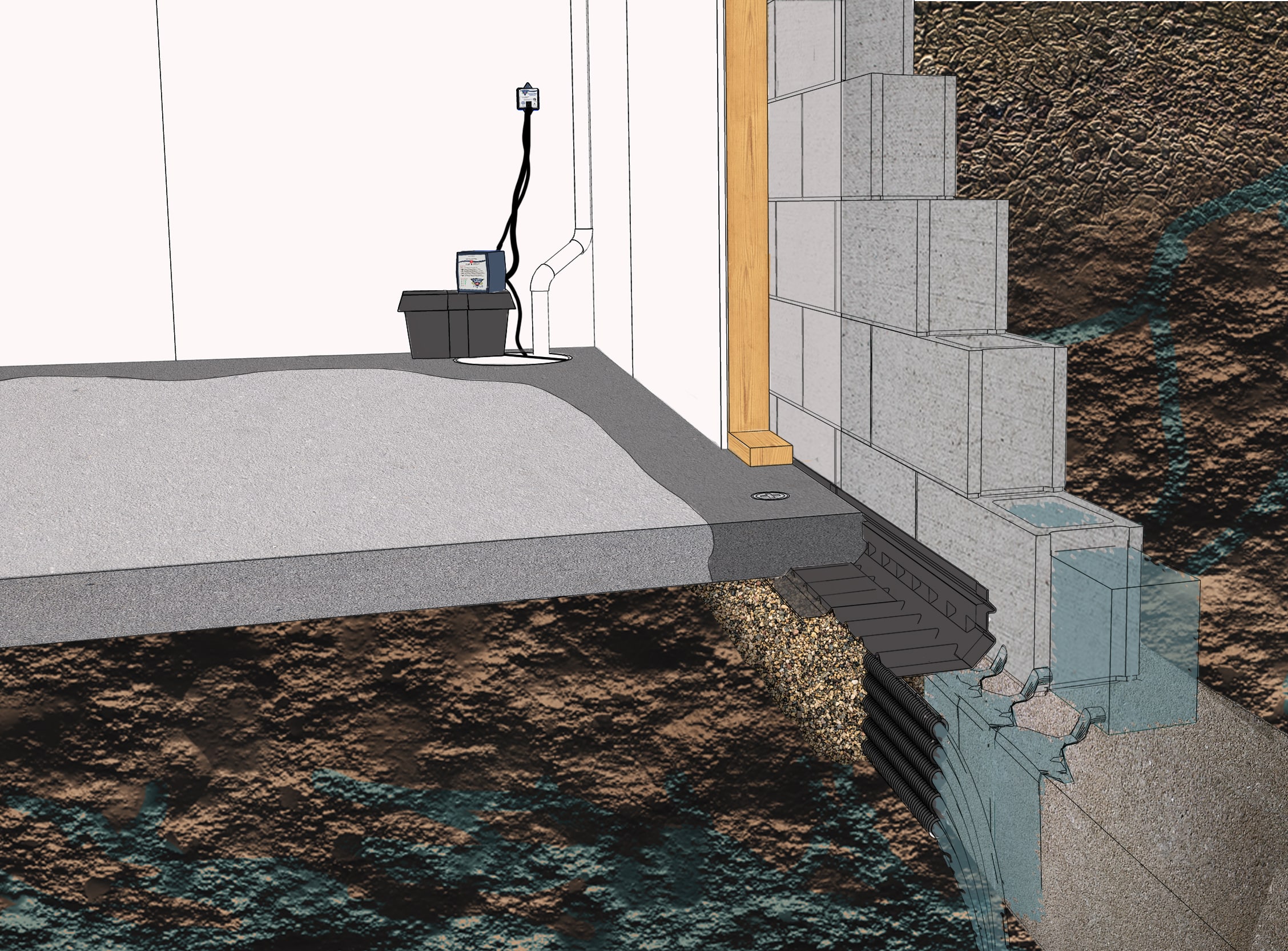 Basement Dehumidifiers
Dehumidifiers are a simple solution for excessive basement humidity. By taking moisture out of the air, dehumidifiers reduce the chances of mold and musty odors. When combined with other waterproofing methods, like crawl space encapsulation, dehumidifiers can go a long way toward solving basement moisture and wet crawl space issues in your Minneapolis-St. Paul home.
Encapsulation
If you have an exposed dirt crawl space, encapsulation is a prudent investment. Our basement experts install an energy efficient material coating that completely seals your crawl space. No more moisture, mold, musty odors, insects, or other pests in your Minneapolis-St. Paul home—and you'll save money on your energy bill as well! Call us today to get started.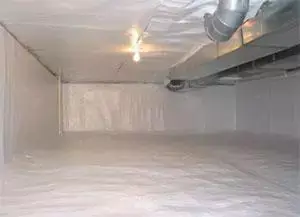 Lifetime Transferable Warranty
Our lifetime transferable warranty protects you for as long as you're in your home and is transferable to new homeowners as well!