Wet Crawl Space
Unexpected leaks or areal flooding caused by heavy rainfall or thawing snow in your vicinity can create situations that require immediate attention. Moisture buildup in your basement or crawl space can cause wood support beams and floor joists to weaken, warp, and decompose. These components are vital in bearing the weight of your house and in maintaining the structural stability of the foundation. A damp crawl space can proliferate the growth of harmful mold and bacteria. Our professionals at SafeBasements™ provide potent solutions to mitigate water problems in Fargo-Moorhead, specifically crawl space encapsulation and sump pumps.
SafeBasements SOLUTION:
Setting up a new sump pump
Drain tile application
Installation of dehumidifiers
Encapsulation
SafeBasements ENGINEERED PRODUCTS THAT WE STAND BY
SafeBasement™ Sump Pump
Our uniquely engineered sump pumps offer remarkable energy efficiency. These devices proficiently channel water from your basement walls, monitor the water saturation beneath and around your home, and will even improve interior air quality.
With meticulous installation, our sump pumps are equipped with a transparent cover and a seal that blocks harmful soil gases from permeating your home. The transparent lid facilitates easy inspection.
SafeBasements™ Interior Drain Tile System
Our advanced system boasts a superior design and offers more comprehensive coverage compared to conventional options. This increased coverage allows a greater volume of water to be efficiently redirected to the sump basket in a shorter amount of time. Our system encompasses the SafeEdge™, Multi-Flow™ Drain Tile, a sump basket with a transparent cover, and optional sump pump solutions. The patented SafeEdge™ system incorporates a rubber seal that mitigates moisture vapor and radon gas entry into your home via the cove joint and redirects it through the sump pump system. The SafeBasements™ Multi-Flow™ Drain Tile is leveled around the footer perimeter. Its graduated water intake maintains a steady flow rate, managing the water table beneath your home well below the slab. This aids in preserving a robust footer and mitigates the risk of slab cracking due to hydrostatic pressure. Our unique system comes with a transferable lifetime warranty.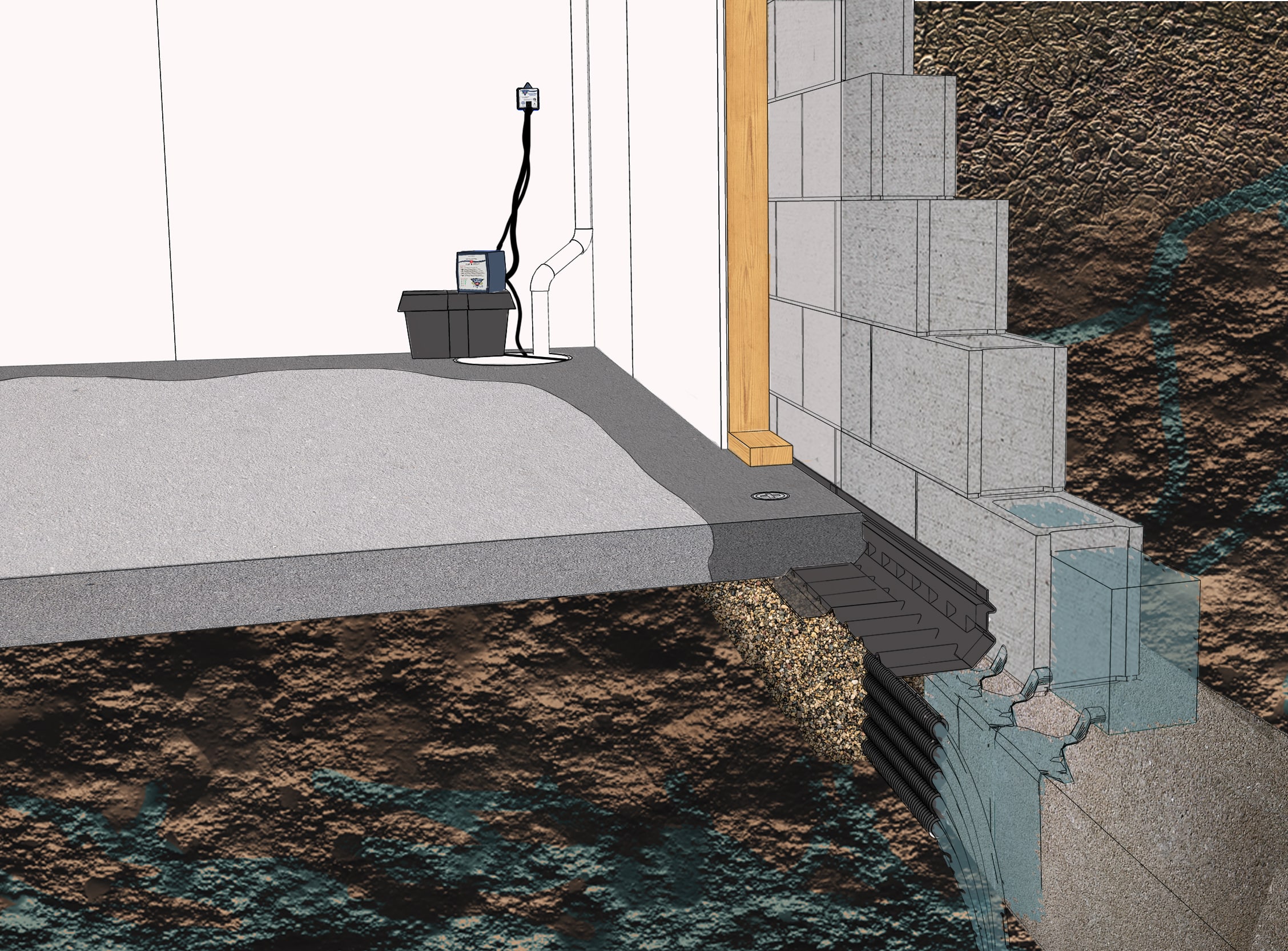 Basement Dehumidifiers
We provide an array of easy-to-install dehumidifiers, customized to fit the size and specific requirements of your basement. Our experts will assist you in selecting the most appropriate model to ensure optimal humidity control. Say goodbye to worries about mold proliferation and other humidity-related issues with a basement dehumidifier from SafeBasements!
Encapsulation
Our Fargo-Moorhead crawl space encapsulation team has every confidence in the SafeBasements Healthy Living Encapsulation System. It's the best way to effectively seal and protect your crawl space. By affixing a heavy-duty vapor barrier to the wall and floor surfaces, we install a permanent shield against the external environment. This guarantees a secure, dry, and healthy space by impeding moisture, mold development, and wood rot.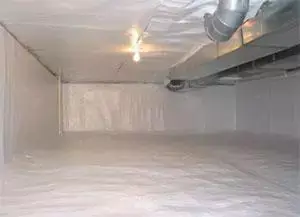 Lifetime Transferable Warranty
Our dedication to customer satisfaction is supported by a lifetime warranty, offering you reassurance for the entire lifespan of your home. It is also transferable to future owners.