Water Issues:
Wet Crawl Space
Leaks or flooding during heavy rains or melting snow in the spring in this area of your home are not something you want to deal with, but you have to. Leaving moisture here for long periods of time, neglected, can lead to a variety of serious problems. Moisture in your crawl space can cause wooden support beams and floor joists to rot, warp, and decay. These materials are partially responsible for holding up the weight of your entire home. So, needless to say, you want them to be in the best shape possible. Also, moisture here can lead to the growth of nasty mold and bacteria. SafeBasements can help with solutions such as sump pumps and crawl space encapsulation for Minneapolis-St. Paul homes.
SafeBasements SOLUTION:
New Sump Pump
Drain Tile
Install Dehumidifier
Encapsulation
SafeBasements ENGINEERED PRODUCTS THAT WE STAND BY
SafeBasement™ Sump Pump
One major source of basement humidity in Minneapolis-St. Paul homes is pooling water in the basement, usually the result of seepage through foundation cracks or a sudden, intense storm. Our sump pumps keep Minneapolis-St. Paul homes dry by collecting and pumping out excess water, reducing humidity levels throughout your entire home. We also make sure the sump pit is properly sealed so no harmful gasses escape from the soil into your home. In addition to a sump pump installation, make sure you have any basement wall cracks sealed to prevent further water seepage.
SafeBasements™ Interior Drain Tile System
Designed to work alongside the sump pump, our interior drain tile systems offer Minneapolis-St. Paul homeowners complete moisture protection. Drain tiles installed in the interior perimeter of your basement collect water and send it to the sump pit, while our patented SafeEdge™ design seals the edge of the tile system so no radon or other soil gasses seep into your basement. In addition to protecting your home while you live there, our warranty is also fully transferable to help with the resale of your property.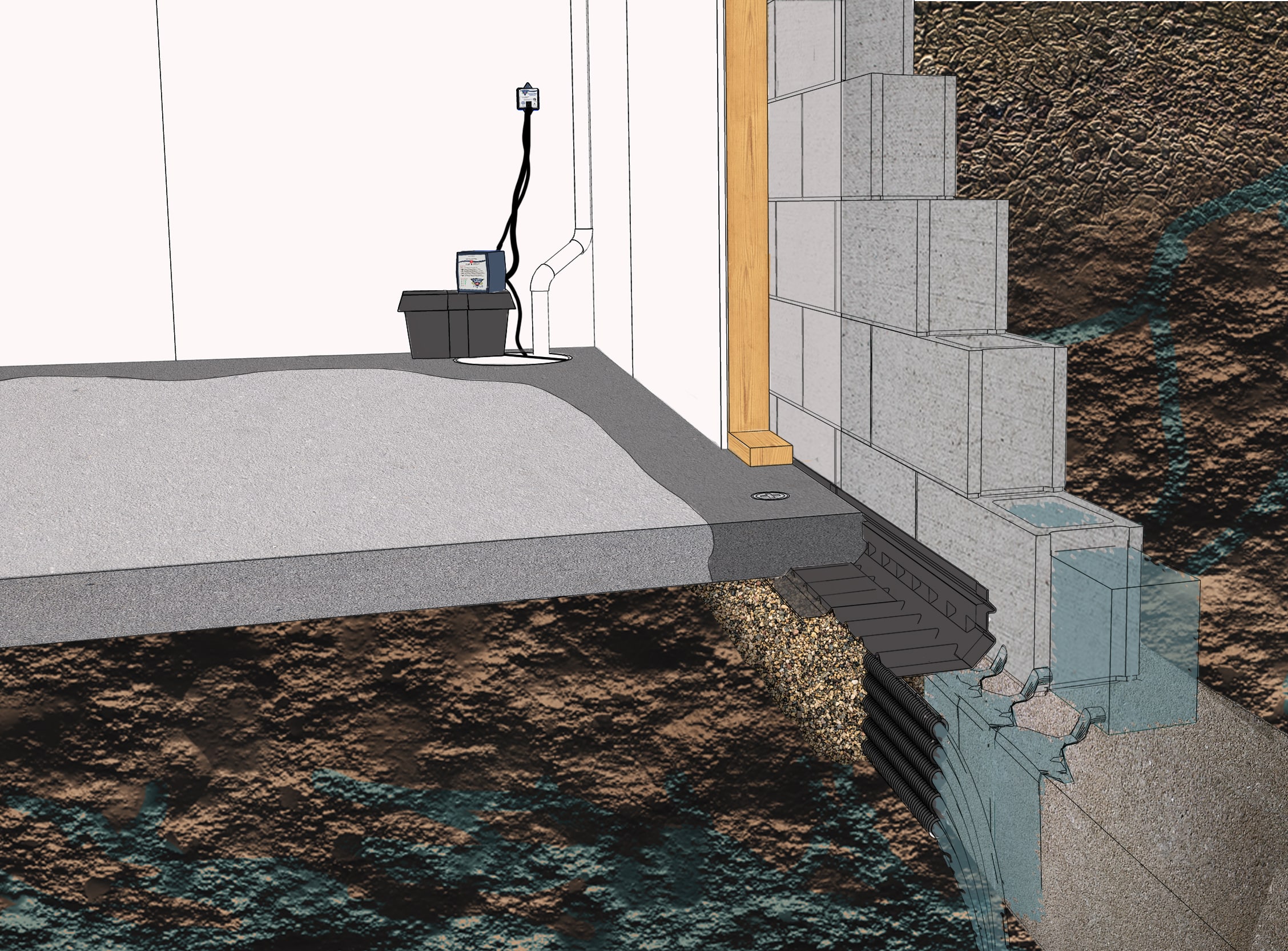 Basement Dehumidifiers
As the local basement waterproofing experts, we have installed countless dehumidifiers and solved many Minneapolis-St. Paul's home basement humidity challenges. We have the right size humidifer for your home, and our expert team will make sure it is installed in just the right place. These handy devices remove excess moisture from the air automatically, maintaining the air quality of your home and preventing mold buildup.
Encapsulation
We make use of the Healthy Living Encapsulation System from SafeBasements™ to fix and seal this area below your home. When you don't have a sealed crawl space, you will have problems with moisture, excessive humidity, and unwanted critters – as mentioned above. During the crawl space encapsulation process, our Minneapolis-St. Paul team will install a vapor barrier that is white, durable, and strong. It is attached to the wall and floor surfaces. It will permanently seal this area off from the outside environment so that this space stays safe, dry, and healthy. No moisture means no mold growth and no wood rot.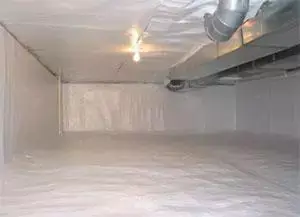 Lifetime Transferable Warranty
Our lifetime transferable warranty is good for the life of your home and is transferable to new owners.