Safeguard Your Minneapolis-St. Paul Home with Basement Waterproofing from SafeBasements
With 110 days of rain a year in Minneapolis-St. Paul, most homeowners expect their ground to be pretty soggy. Unfortunately, this dampness can lead to flooding and damage to your foundation. Delaying repairs could cost you a lot of money down the road.
But with a team like SafeBasements, you have a professional Minneapolis-St. Paul basement waterproofing company to help prevent these disasters. Our team is ready to provide you with various services to repair and prevent damage to your basement or crawlspace.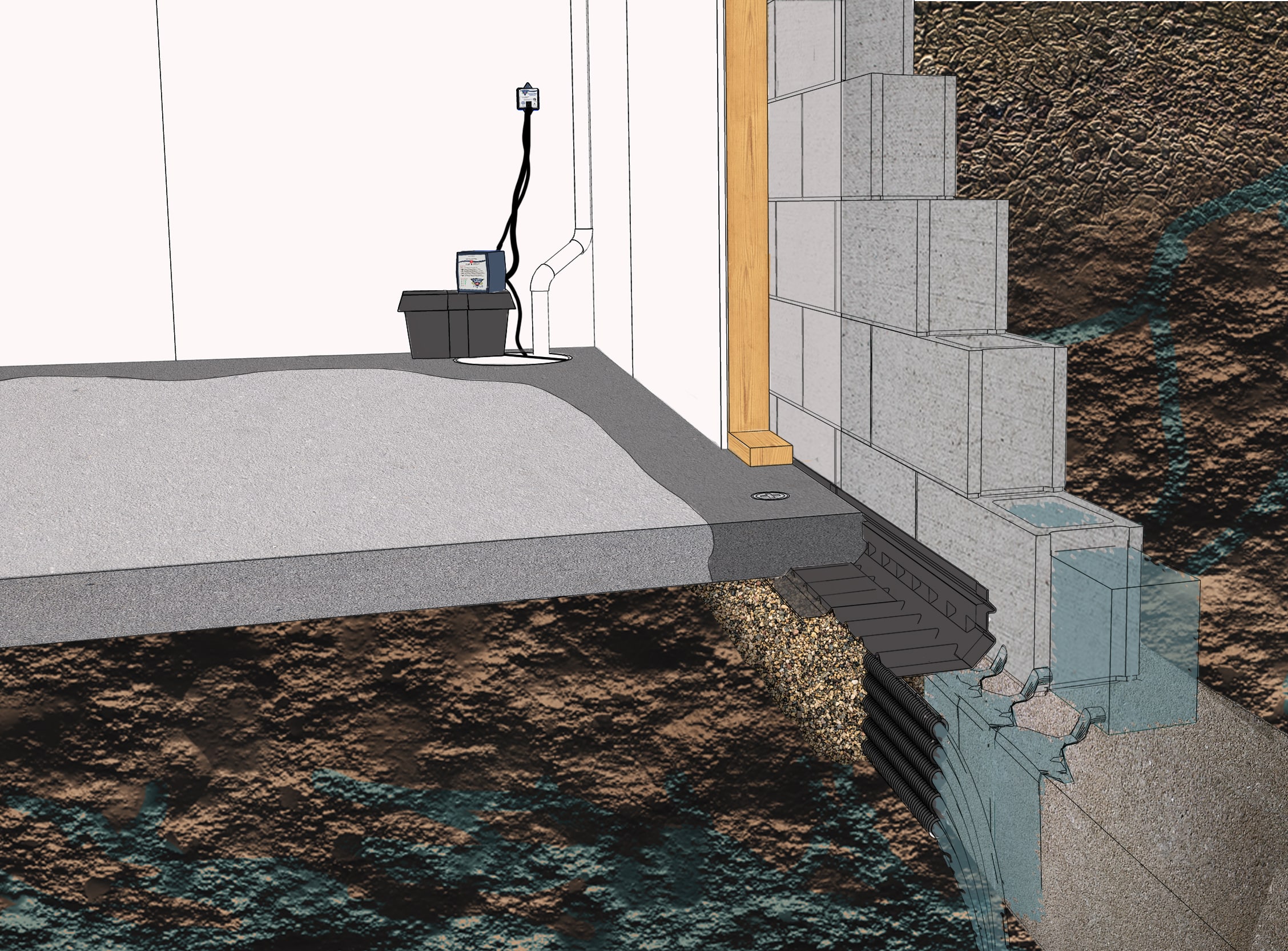 Why You Should Waterproof Your Basement
When you waterproof your basement, you take a proactive approach to prevent costly water damage. But saving money and staying dry isn't the only benefit you'll receive.
Create More Useful Space
After calling SafeBasements in Minneapolis-St. Paul for basement waterproofing, you'll feel more confident using your basement. You'll finally be able to create the family room you've always wanted or safely store your important documents or decorations.
Use Less Energy
Many factors contribute to rising utility bills, but one culprit could be your humid basement. If your basement has a water leak, your HVAC system must work harder to reduce the humidity. This extra work causes your energy bills to rise, but when your basement is waterproofed, these problems are significantly reduced.
Prevent the Development of Mold
A dark, damp basement is an ideal environment for mold to live in. After waterproofing your basement, you will be protected from these microorganisms that lead to unwanted health issues and reduce your home's value. Mold prevention in Minneapolis-St. Paul homes is a key reason many clients ask for basement waterproofing.
Boost the Resale Value
A home with water damage is unattractive to potential buyers. When you waterproof your basement, you're increasing the chances that your home will sell for the appraised value or more.
Get Your Basement Waterproofing Done by Experienced Pros
The SafeBasements team has provided basement waterproofing services in Minneapolis-St. Paul for over 30 years. Whether your foundation leaks or you have a wet crawl space, trust that our team will deliver results. Call SafeBasements in Minneapolis-St. Paul for a free basement waterproofing estimate today