Wet Crawl Space
Experiencing leaks or flooding when heavy rains or melting snow occur in your area can be an unwelcome ordeal that demands your attention. Ignoring prolonged moisture in your crawl space can lead to a range of serious issues. The presence of moisture can cause wooden support beams and floor joists to deteriorate, warp, and decay. These components play a critical role in supporting the weight of your entire home, so it's crucial to keep them in optimal condition. Moreover, moisture in this area creates an environment conducive to the growth of unpleasant mold and bacteria. At SafeBasements™, we offer effective basement waterproofing solutions for Hastings homeowners, including wet crawl space encapsulation and sump pumps.
SafeBasements SOLUTION:
Installation of a new sump pump
Drain tile implementation
Dehumidifier installation
Encapsulation
SafeBasements Quality Engineered Products
SafeBasement™ Sump Pump
Our specially designed sump pumps boast exceptional energy efficiency. These pumps effectively drain water away from basement walls and wet crawl spaces in Hastings, lower the water table beneath the floor and around your home, and even enhance indoor air quality.
With careful installation, our sump pumps feature a seal and cover that prevent hazardous soil gases from infiltrating your family's living space. Additionally, the clear lid allows for easy inspection.
SafeBasements™ Interior Drain Tile System
Our advanced system offers a superior design, covering a larger surface area compared to traditional alternatives. This expanded coverage enables the efficient diversion of more water to a sump basket in less time. Our system includes the SafeEdge™, Multi-Flow™ Drain Tile, a sump basket and a transparent cover, and optional sump pump solutions. SafeEdge™ is a patented system that features a rubber seal that minimizes moisture vapor and radon gas from entering your home through the cove joint, directing it away through the sump pump system. The SafeBasements™ Multi-Flow™ Drain Tile is installed level around the perimeter of the footer, providing several positive engineering effects. Its staged water intake allows for a steady flow rate, maintaining the water table beneath your home well below the slab. This helps preserve a sturdy footer and reduces the risk of slab cracking caused by hydrostatic pressure. Lifetime transferable warranty included.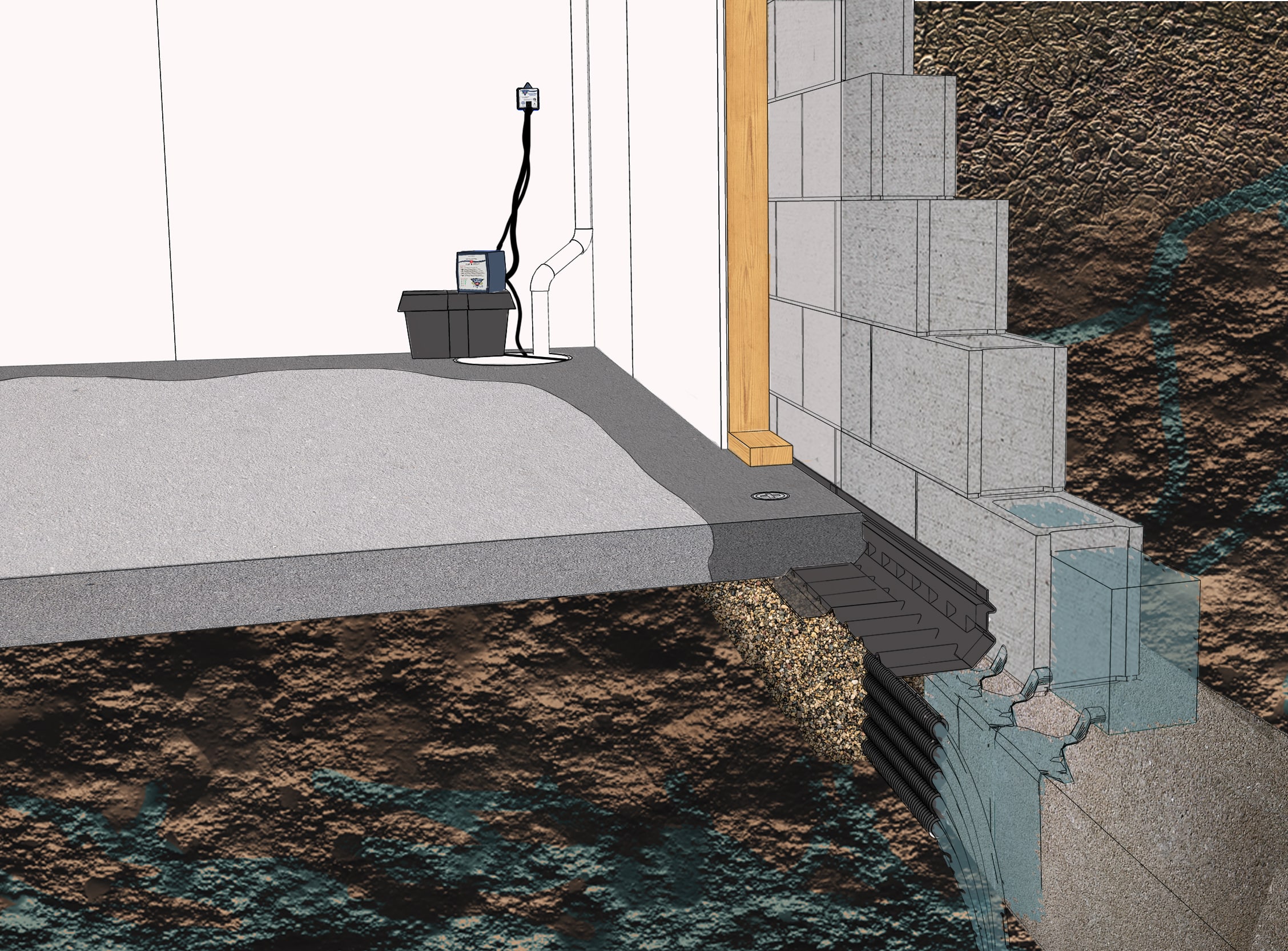 Basement Dehumidifiers
We offer a selection of quick-installation dehumidifiers tailored to suit the size and specific needs of your basement. Our experts with basement waterproofing solutions in Hastings will guide you in choosing the most suitable model, ensuring optimal humidity control. Say goodbye to concerns about mold growth and associated problems with a basement dehumidifier from SafeBasements!
Encapsulation
Our team in Hastings utilizes the Healthy Living Encapsulation System from SafeBasements™ to effectively seal your crawl space. By installing a durable, heavy-duty vapor barrier, which is attached to the walls and floor surfaces, we create a permanent barrier against the outside environment. This ensures a safe, dry, and healthy space by preventing moisture intrusion, mold growth, and wood rot.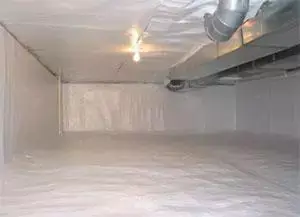 Lifetime Transferable Warranty
Our commitment to customer satisfaction is backed by a lifetime warranty, providing peace of mind for the entire lifespan of your home—and it's transferable to future owners!