Wet Basement
No matter what kind of basement you have, keeping it clean and dry is essential to protecting your foundation. Water can leak into your basement through cracks, gaps, or even the floors. However your basement is getting wet, the Hastings, MN SafeBasements team can figure out how and help you choose the right solution.
Our team is proud to offer comprehensive basement waterproofing solutions for properties in Hastings. We strive to serve our community with quality and care, offering services such as:
Crawl Space Encapsulation
Sump pump installation
Dehumidifier installation
Drain tile systems
SafeBasements can evaluate your property and recommend the best solution for your wet basement protection around Hastings, MN.
SafeBasements ENGINEERED PRODUCTS THAT WE STAND BY
SafeBasement™ Sump Pump
Our team in Hastings, MN recommends a SafeBasements™ sump pump if you often see any amount of standing water in your basement. This device has sensors that allow it to automatically turn on, collect standing water, and pump it away from your home. Our Hastings team installs sump pumps that are energy-efficient and are designed with a clear lid for easy inspection.
SafeBasements™ Interior Drain Tile System
Homeowners are often concerned about moisture, but there are other harmful elements that can seep in through a basement as well that homeowners should be aware of in Hastings. Drain tile systems, using our patented SafeEdge™ technology use a rubber seal to keep out both water vapor and radon gas. SafeBasements in Hastings installs this drain tile system around the perimeter of your basement's footer.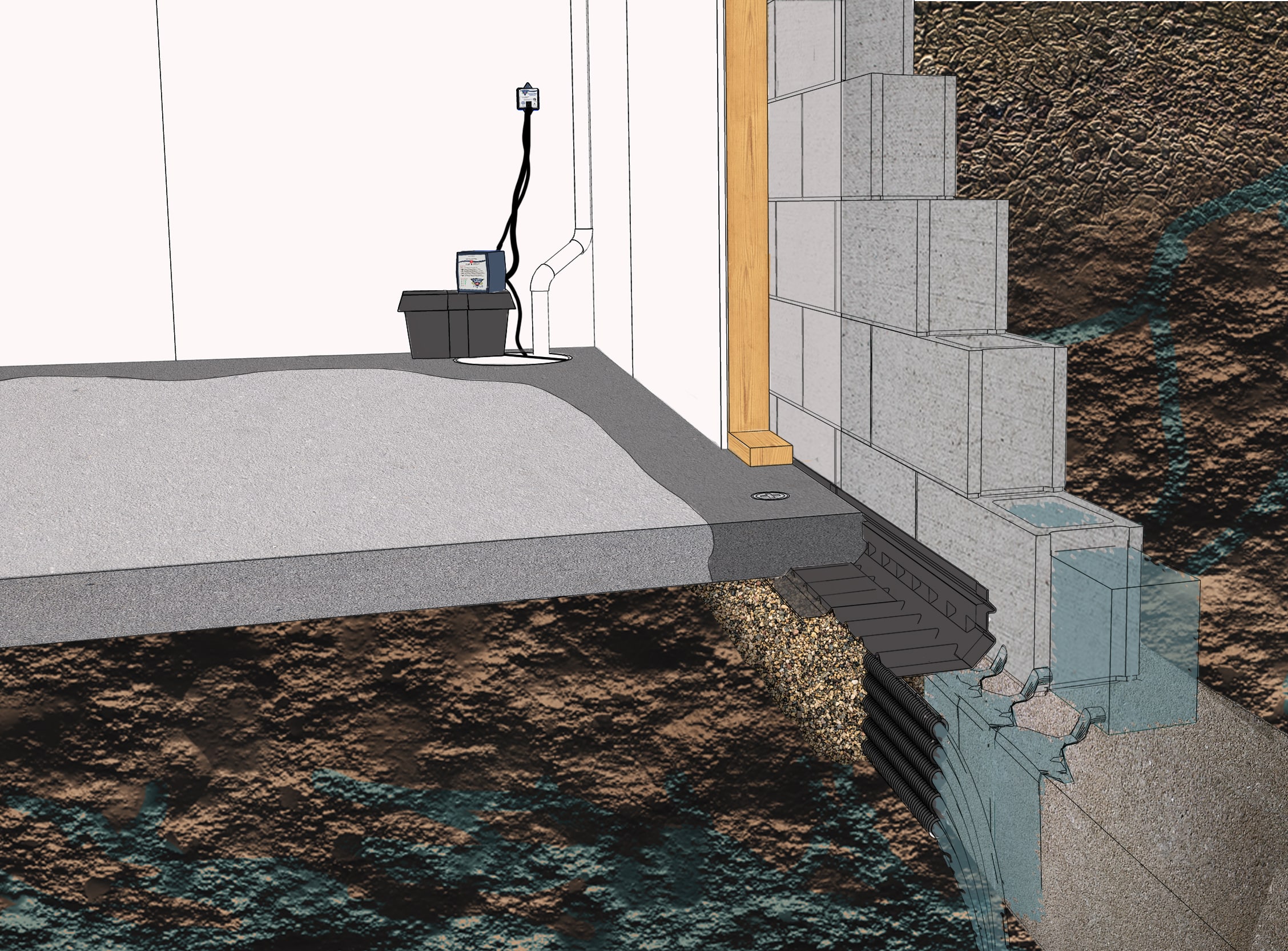 Basement Dehumidifiers
Looking for a quick way to reduce humidity in the basement? We can easily install a dehumidifier to lower moisture levels and protect against mold growth.
Encapsulation
Crawl spaces are notorious entry points for not only water but also insect pests, mold spores, and other things you don't want in your home. Crawl space encapsulation involves the installation of a material barrier all around your crawl space to completely seal it from the outside elements. Combined with basement drainage systems and sump pumps, crawl space encapsulation helps keep your home safe and dry.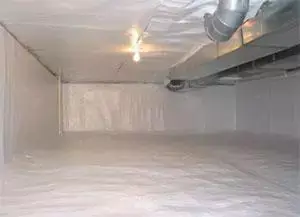 Contact SafeBasements In Hastings Today
The team at SafeBasements in Hastings is here for your sump pump, drain tile systems, and other protection options for your wet basement. Contact us today at SafeBasements in Hastings and let us know how we can be your wet basement solution.