BASEMENT WATER ISSUES IN HASTINGS, MN:
Foundation Leaks
Rainy days aren't few and far between in Hastings, Minnesota, and rapid spring snowmelt can sometimes be a deluge itself. After years of this, your home's concrete foundation can start eroding, developing cracks and foundation leaks that let small amounts of water in. If you've noticed a musty odor in your basement or any kind of basement water issues, call Hastings' foundation leak repair experts at SafeBasements™! From sump pumps to dehumidifiers and drain tiles, we offer Hastings homeowners proven solutions to keep their basements dry and their homes healthy.
SafeBasements Foundation Leaks SOLUTION:
New Sump Pump
Drain Tile
Install Dehumidifier
SafeBasements ENGINEERED PRODUCTS THAT WE STAND BY
SafeBasement™ Sump Pump
Our energy-efficient sump pumps are installed in Hastings, MN directly in the floor of your basement to automatically collect and pump out water. These units are also installed with a seal to prevent any dangerous gasses from leaking out of the soil below your basement.
SafeBasements™ Interior Drain Tile System
Our interior drain tile system keeps Hastings homes dry and free of basement water issues by channeling water away from the foundation. A sump pump in Hastings will take care of any water that makes it into your basement, but you also need a way to prevent water from accumulating in the surrounding soil and putting pressure on your basement walls. SafeBasements' drainage system relies on our Multi-flow™ Drain Tile placed around the perimeter of your basement floor. The tile keeps water draining away from the foundation at a slow and steady rate, relieving hydrostatic pressure while preventing sudden settling. Contact SafeBasements to learn more about our interior drain tile systems for Hastings homes.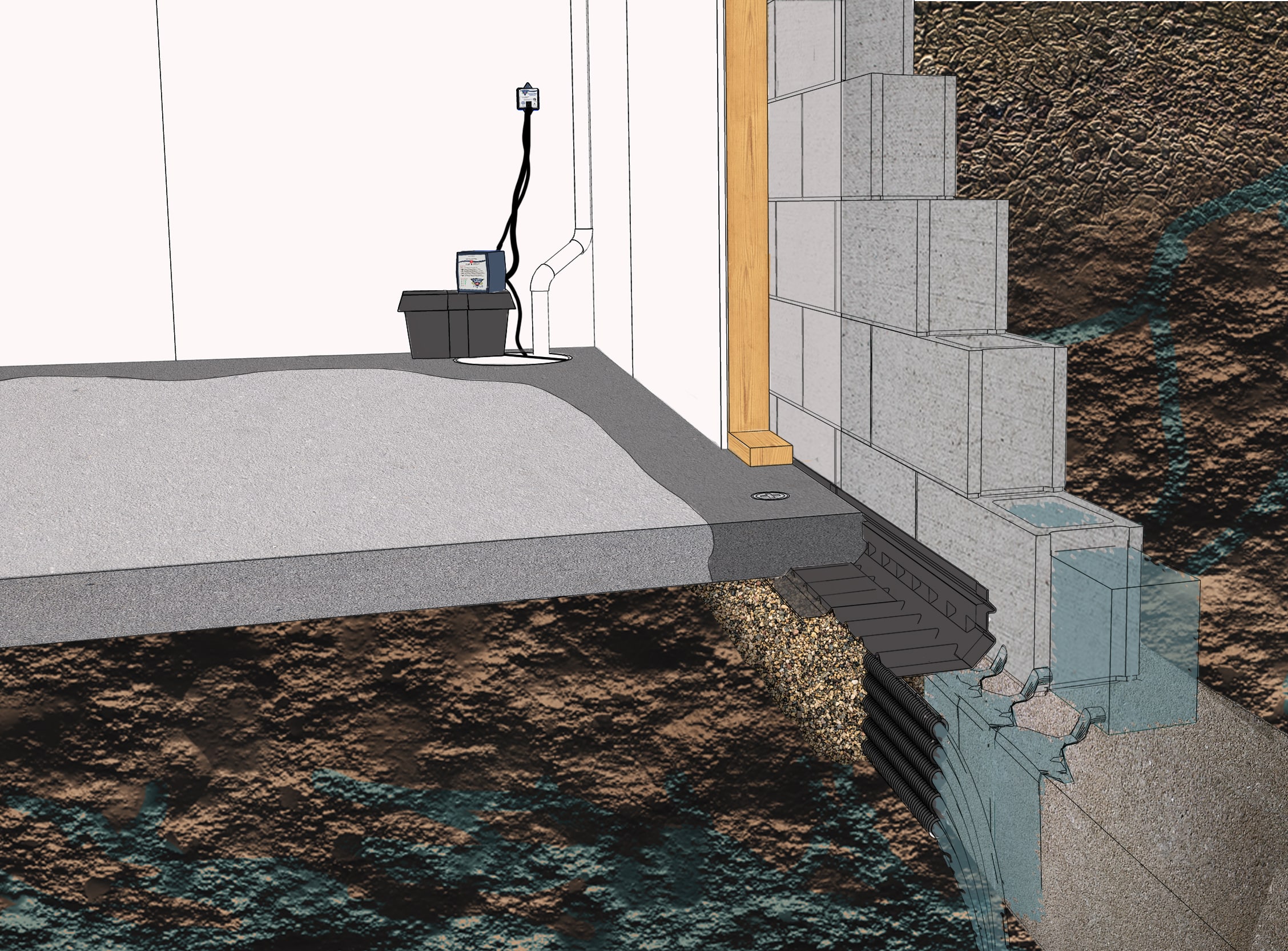 Basement Dehumidifiers
Basement dehumidifiers are a simple and affordable way to keep your basement dry and the air in your home healthier. Excessive humidity in basements can lead to moisture condensation, mold and fungal growth, wood rot, and reduced air quality throughout your home. Dehumidifiers from SafeBasements in Hastings are energy efficient and easy to control. Along with sump pumps and drain tile systems, dehumidifiers are an essential part of a comprehensive basement waterproofing solution. Call SafeBasements today to learn more!