Wet Basement Solutions
You know it can be stressful to keep your basement clean and dry, especially during heavy rains, in the Fargo-Moorhead area. Wet basements can cause tons of problems whether you use this area for a living space or storage. It's essential to keep it free of water damage. Dealing with even a minor leak can feel scary, especially when you don't know where it is coming from. Solutions for wet basements in the Fargo-Moorhead area come in many forms like sump pump to drain tile systems.
SafeBasements Solution
The Fargo-Moorhead team at SafeBasements understands wet basements and the importance of waterproofing your basement to protect it from water damage. That is why we offer a wide range of services, including:
• Dehumidifier installation

• Encapsulation
• Drain tile
• New Sump Pump installation
Our Fargo-Moorhead team has the knowledge and experience to offer waterproofing solutions for every customer.
SafeBasements ENGINEERED PRODUCTS THAT WE STAND BY
SafeBasement™ Sump Pump
SafeBasements in Fargo-Moorhead recommends our proprietary sump pump as one of our go-to solutions for basement water intrusion. These motorized devices automatically kick on to draw in accumulated water and pump it out of your basement in Fargo-Moorhead. The SafeBasements sump pump unit is energy-efficient and easy to maintain.
SafeBasements™ Interior Drain Tile System
Backed by a lifetime transferable warranty, the interior drain tile system is a more advanced system that can be configured in several ways for Fargo-Moorhead residents. These drain tile systems ensure your Fargo-Moorhead basement stays dry and no longer wet. Our Fargo-Moorhead SafeBasements team includes our patented SafeEdge™ rubber-sealing technology with interior drain tile systems to keep out vapors and radon as well as moisture.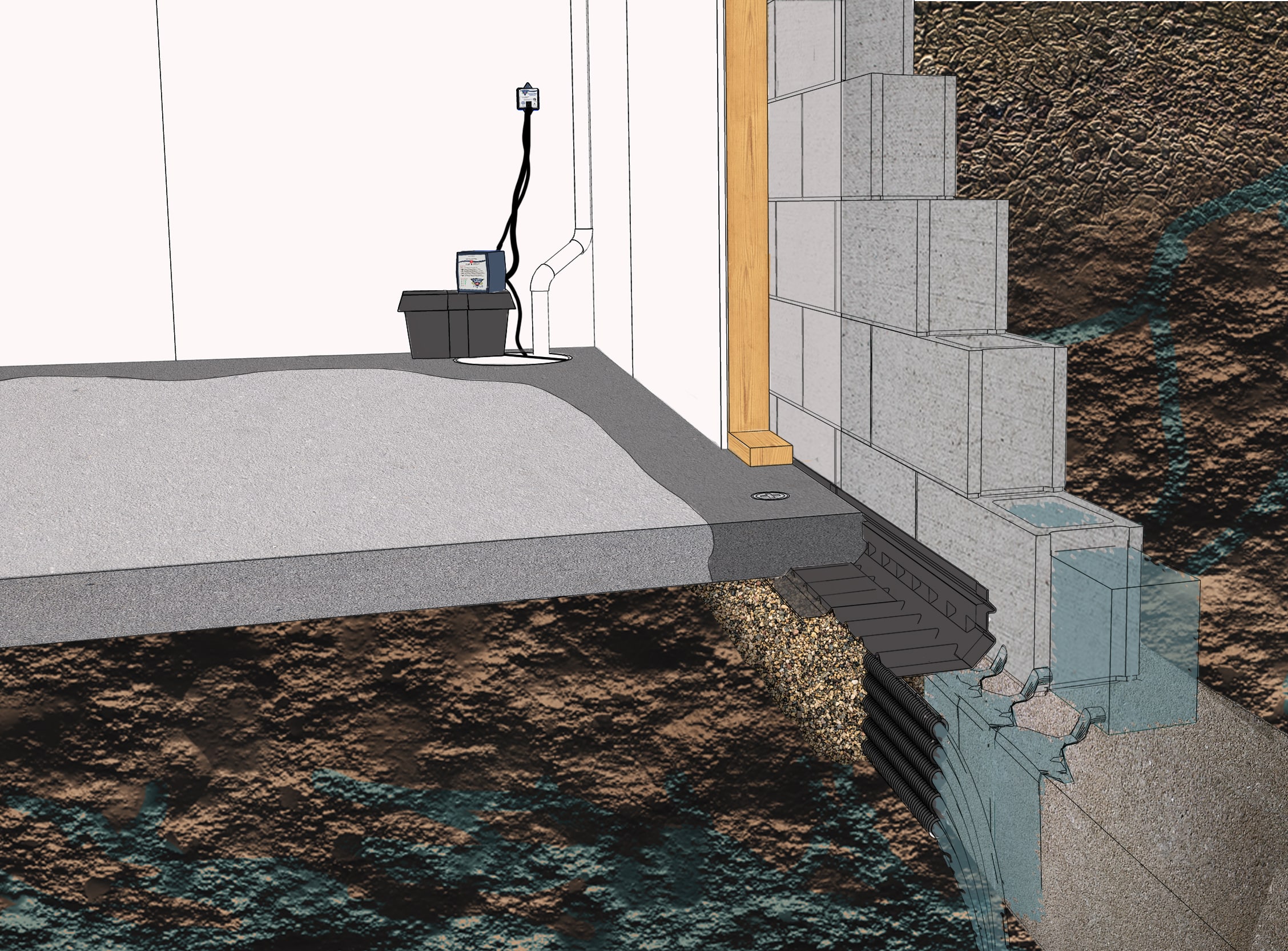 Basement Dehumidifiers
A dehumidifier is a simple and easy way to control the humidity in the air and reduce mold growth in your Fargo-Moorhead home and basement. We'll recommend the right size unit for your home.
Encapsulation
Homes with unsealed crawl spaces can develop more issues with mold. Crawl space encapsulation is one of the best ways to waterproof your basement and home in the Fargo-Moorhead area. The SafeBasements team installs a white barrier inside your crawl space to keep out moisture, bugs, and mold.