Fargo-Moorhead Foundation Waterproofing and Repair Services
Basements and crawl spaces are notorious for getting neglected, making them vulnerable to leaks and water damage. With a rainy period of about eight months, your home becomes susceptible to flooding.
Excess water around your home leads to an unstable foundation, structural damage, and mold or mildew growing in abundance.
Your wet basement or crawlspace can also cause more significant problems and extensive, costly foundation repairs. Luckily, Fargo-Moorhead is home to the premier foundation waterproofing company in the area, SafeBasement. You can count on us to rescue your home and stop invasive water from causing further damage.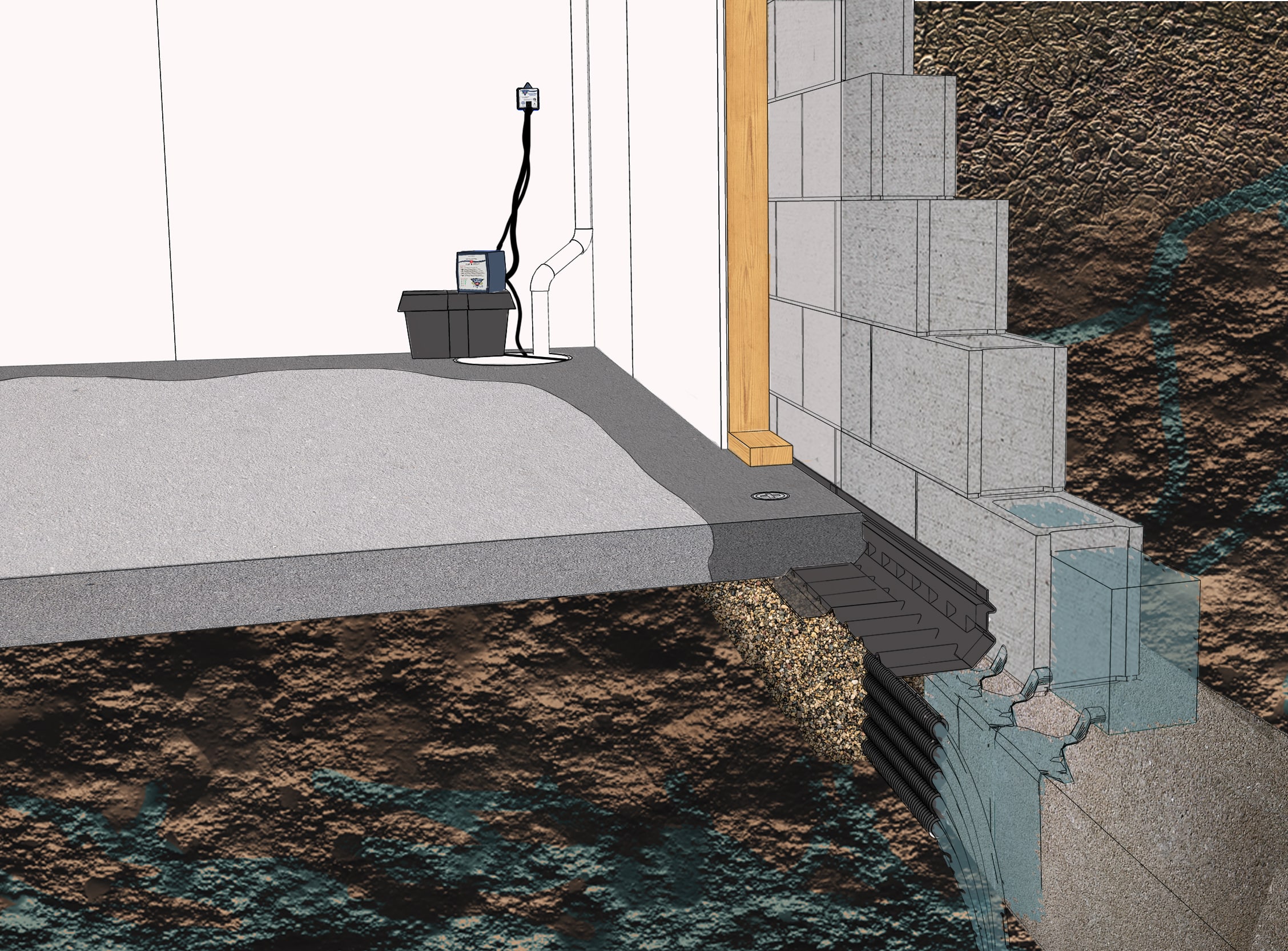 SafeBasement Services
Water leaks are a nightmare to deal with. But we have experience handling many different types of damage in foundations and bowed walls, so give us a call. We provide the following services:
Basement Waterproofing
Foundation Repair
Moisture Control
Concrete Leveling
Radon Mitigation
Don't let your basement fall victim to mold, mildew, or irreversible damage. Call our skilled Fargo-Moorhead foundation repair service technicians to give yourself peace of mind knowing that you're taking the best steps to safeguard your home.
Defend Your Basement Against Water Leaks
If you notice water in your basement, cracks in your foundation, or high radon levels, don't hesitate to call us. Putting off finding a solution for these sorts of issues may put your family's health at risk, decrease your home's value, and lead to more costly repairs in the future.
At SafeBasements in Fargo-Moorhead, we are a foundation waterproofing company that strives to help make families safer from the ground up. Our 30 years of experience and specialized knowledge allow us to provide unmatched basement waterproofing and other vital services.
Let SafeBasement Protect Your Home
Contact our customer service technicians to have your questions answered. Our Fargo-Moorhead foundation repair team will ensure that you feel confident about hiring us to do the job and get you on the schedule for a foundation evaluation and a free, no-obligation estimate.