BASEMENT WATER ISSUES IN FARGO-MOORHEAD:
Foundation Leaks
Your home takes a beating from the persistent snow and rain we get here in the Fargo-Moorhead area which may lead to basement water issues. You might worry about your roof and siding holding up, but there is a more important part of your home that can be accruing unseen damage: your foundation. Over time, excess water in the soil can put pressure on your foundation walls, forming cracks where water can seep through. You may not realize it's happening until you see cracks in your basement walls or water pooling on the floor. If you have an older home or are noticing signs of water intrusion, call the foundation leak repair experts for your basement water issues in Fargo-Moorhead at SafeBasements™!
SafeBasements Foundation Leaks SOLUTION:
New Sump Pump
Drain Tile
Install Dehumidifier
SafeBasements ENGINEERED PRODUCTS THAT WE STAND BY
SafeBasement™ Sump Pump
Our SafeBasements patented sump pumps in Fargo-Moorhead are energy-efficient and automatically kick on when water begins collecting in your basement, pumping it away from the foundation. Our professional installation team will make sure your basement floor sends all water into the sump pit, and then we seal the pit to make sure no harmful gasses from the soil make it into your home.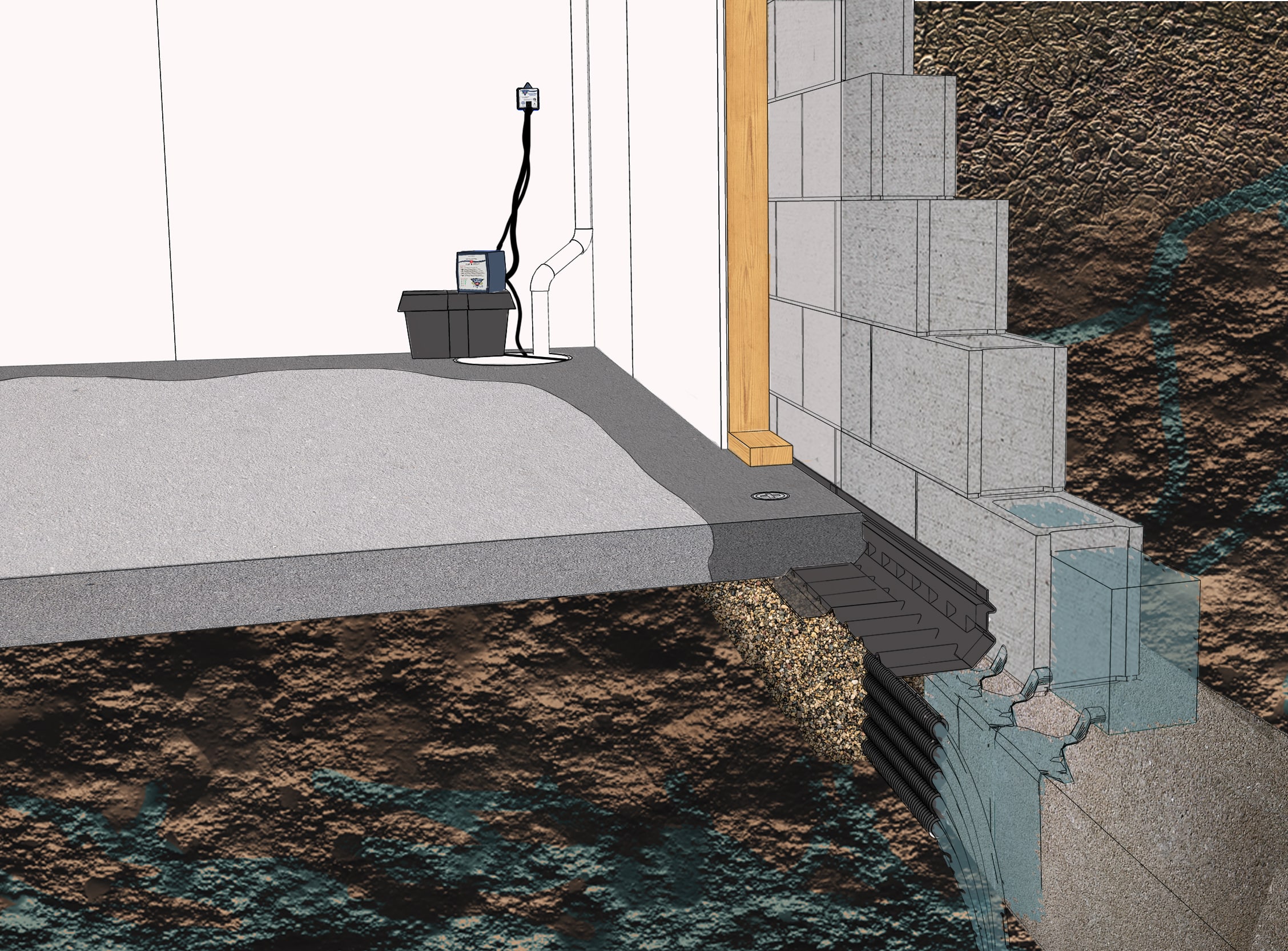 SafeBasements™ Interior Drain Tile System
An advanced, comprehensive basement protection system, the SafeBasements™ interior drain tile system is installed around the perimeter of your basement's footer. The grooved Multi-flow™ Drain Tile system directs water seeping in from basement walls down and away from the foundation leaks. For Fargo-Moorhead residents, along with a sump pump, interior drain tile systems are an essential part of basement waterproofing, especially in areas with a high water table. Contact us today to have your property evaluated for an interior drain tile system in Fargo-Moorhead.
Basement Dehumidifiers
While a sump pump and dehumidifiers will keep water out of your basement, they can't remove the excess humidity in the air. If your basement is constantly draining and pumping out water, you'll have humidity lingering in the air that, if left unchecked, can lead to mold growth, rot, and musty odors. SafeBasements' dehumidifiers offer a simple solution: just set the humidity level you want, and this machine will kick on and remove the moisture in the air until it's below the desired level.